As always, just for testing and fun!
10.8.4 Build 12E52 is ready for test!
OS X 10.8.4 Beta Build 12E52 Combo Update (SHA1 98ecd86ba007152d7ce1e24724ba14940bd890aa)
OS X 10.8.4 Beta Build 12E53 Delta Update (SHA1 4b6cdea56eed97e4b2490f5caf7b0bb72968f64d)

So, next 10.8.4 release, maybe the last release before Apple shows us the 10.9 preview. I'm still on 10.8.3 because had some problems with 10.8.4 – Let me know whats good and whats bad with that release!
As always, for you, for testing, for fun!
OS X 10.8.4 Beta Build 12E47 Combo Update (SHA1 4a430bd98b56ef0e9f5a9e87c3d0baf21263f1cb)
OS X 10.8.4 Beta Build 12E47 Delta Update (SHA1 3cdcdfc90a0939acaa9d0b1f243a4af4b4b1146f)
Edit: There is a interesting comment about Cuda on Nvidia 4/5 series. For anybody out there who needs Cuda, just take a look at the comments from Carstimann in that blogpost. Thanks for that Carstimann!

Some people already tweeted me that 10.8.4 dev is out. I couldn't belive it, but it's true. That was fast Apple! The 10.8.3 is still a little bit hot 😉 I really hope this beta is not going to be a "this is now beta number 25". I can smell 10.9 in the air…
As always, for your, for testing, have fun!
OS X 10.8.4 Beta Build 12E27 Combo Update (SHA1 33bde6dcd0954c720374999e2e30af326c4c2018)

Es nimmt kein Ende. Jetzt wurde doch tatsächlich noch ein Beta Build von 10.8.3 released. Was soll man dazu sagen. Bin gespannt was hier wieder für Fehler behoben wurden. Die Hoffnung auf einen Fix für mein BlueTined Problem hab ich schon aufgegeben, der Fehler kommt und geht mit jedem Update. Wann wird das Ding endlich Final….
Wie immer für euch, happy testing!
Edit: Fixed! Ich hatte leider die alten Files nochmal hochgeladen….
OS X 10.8.3 Beta Build 12D68 Combo Update (SHA 1 ceab57b460ead18f2851a625bb999b0f6b405f35)
OS X 10.8.3 Beta Build 12D68 Delta Update (SHA 1 6ee76233d1a40ba7612abe3c2b590afc9cea6b09)

Es ist mal wieder so weit, eine neue Beta von Apple! Nein warte, es ist ja nur schon wieder eine 10.8.3 Build. Mann mann das wird ne lange Geschichte bei Apple. Wenn die sich genauso viel Zeit lassen für 10.9 dann kann das was werden.
Happy testing, again…
OS X 10.8.3 Beta Build 12D61 Combo Update (SHA1 d0ed5804c6134faa85e054cd9cff124e8a45a445)
OS X 10.8.3 Beta Build 12D61 Delta Update (SHA1 f4d8aa0e0229b964d080f24a9617726d23bc9595)

Was soll ich sagen. 10.8.3 in Beta Build 12D58 is released. Was treibt Apple da? Ist das sehr gewissenhaft oder bauen die Bug für Bug eine neue Beta Build? Naja, BlueTinted Bug ist immer noch da, auf ein neues mit dieser Beta Build. Irgendwann bringt mich der Bug nochmal dazu die Mühle komplett neu zu installieren.
Für euch zu testen, happy upgrading 😉
OS X 10.8.3 Beta Build 12D58 Delta Update (SHA1 049cf1a24ce0ad02af76a5e4bc4b05afe93e05b8)
OS X 10.8.3 Beta Build 12D58 Combo Update (SHA1 8dc7e70ae3069d31a57ade34c57c297264557df5)

Kaum ist der andere Artikel abgekühlt, schon bringt Apple ein neues Build der 10.8.3 raus. Das hat mich jetzt schon etwas überrascht…. mal sehen wie lange es überhaupt noch dauert bis 10.8.3 endlich final ist. Mich plagt im moment ein "Blaustich" beim automatischen Umschalten der Grafikkarten. Sobald wieder die Intel schaltet ist alles wieder ok. Blöd dass das auch bei XQuartz passiert 🙁
OS X 10.8.3 Update Beta Build 12D44 Delta (SHA1 7799e39c014c4955a8588ff9e927dfbf19d0e48b)
OS X 10.8.3 Update Beta Build 12D44 Combo (SHA1 36562953f593fb5611c3ef711a2d05b5581b96c1)

Kaum ist iOS 6.0.2 raus, schon schiebt Apple eine neue Mountain Lion Beta nach. Aktuell handelt es sich um Build 12D43. Ich bin echt gespannt was hier wieder verändert wurde, ihr werdet es mir aber bestimmt berichten.
Wie immer, für euch zum testen reingestellt! Happy testing!
OS X 10.8.3 Beta Build 12D43 Delta Update (SHA1 574aedd0cc38343c765e1bfc06b055b652ded622)
OS X 10.8.3 Beta Build 12D43 Combo Update (SHA1 bf296aafcb4042c1525fd3b7fd2c8b05c3503440)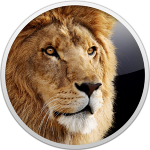 Kurzes Update, weil vermutlich letztes Release auf dem 10.7.5 Gebiet. Das Beta Build 11G45 ist da, etwas verspätet aber immerhin. Ihr könnt mit ja in den Kommentaren hinterlassen, ob es mit dem Update weniger Probleme gibt als mit dem vorherigen. Happy testing my friends!
Und nicht vergessen -> Java Update installieren! Könnte sonst auch für OS X ziemlich ungemütlich werden! Link und Info ist ein Artikel drunter verlinkt. Happy Updating!
OS X 10.7.5 Build 11G45 Combo Update (SHA1 8420d3b70d4004de8b7a94ef8a48462172cdfeb5)
OS X 10.7.5 Build 11G45 Delta Update (SHA1 cdebd1229bba0cc7cb3b6cc84435e461748e8602)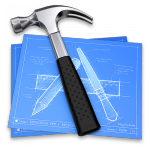 Hier mal wieder ein Short Update mit XCode 4.5 in Developer Preview 4 für euch zum testen. Ich denke dass hier nicht mehr all zu viele Developer Previews folgen werden. Das Ding wird ebenso bald Final wie iOS in Version 6. Bin mal gespannt was die Jungs von Apple im Herbst so zaubern an Hardware. Wie steht es bei euch mit Mountain Lion? Schon installiert? Ich muss gestehen, ich warte noch ab. Mein Macbook Pro ist mein Arbeitsgerät und das muss funktionieren 😉
XCode 4.5 Developer Preview 4 Build 4G146 (SHA1 6c6925ae52b86b4ea7e636ade77eb0725715690a)