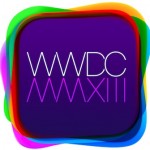 Today is the big day of software! We expect iOS 7, at least a developer preview or some kind of internal beta of OS X 10.9 and hopefuly some nice hardware refresh of MacBook Pro and Mac Pro. I don't think we will see a new iPad Mini or a new iPhone (Maybe a 5S).
There is a live stream directly from Apple, so anybody can watch it live with Safari or via Apple TV: http://www.apple.com/apple-events/june-2013/

If a new OS X is released, expect the download soon. I already have some more capacity available. But for now, happy watching the WWCD 2013 out of the Moscone Center in San Francisco!