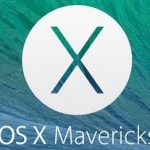 I can see betas everyhwere! As a special gift for you guys i prepared a third special download mirror which is not part of the default mirror – Please choose the different mirrors directly from below! The total network capacity available is not disclosed but its much more then at the last OS X Developer Preview 😉
Enough tech talk, here are the long awaited OS X 10.9 Mavericks Preview! I decided to not provide the iOS 7 Betas because nobody can use it without a proper developer account.
For testing, for happiness, for celebration for… eehhh just download and enjoy!
OS X Mavericks 10.9 Developer Preview Build 13A476u
(SHA1 48ac15d7b62981aa9cd3432ed63f958d7af94561)
XCode 5 Developer Preview 1
(SHA1 709f09d982874793d2370ef76438125efcc7dcf3)